January 2, 2022
Keeping your wood floors beautiful and how to maintain Oiled and waxed wood floors.
Keeping your wooden floors looking beautiful takes a little bit of work, but it's definitely worth it in the end! Here are a few tips to help you out to make your oiled wood flooring show its natural beauty.
First, make sure you dust and sweep them regularly, daily cleaning will help. This will remove any dirt or debris that can scratch the surface over time, it will also avoid stubborn stains and help in removing stubborn dirt.
Dry cleaning and maintenance on all wooden surfaces in regular use will protect and maintain the floors, engineered flooring, parquet and floor boards all need the same small amount of love and maintenance to avoid them becoming dull.
With proper maintenance, quality cleaning agent cleaner for oiled floors will go a long way to maintaining the beauty of the wood floors.
Secondly, use a good quality wood floor cleaner to give them a deep intensive cleaning once a month.
Finally, don't forget to apply a coat of floor polish oil or wax every couple of years to keep them looking amazing and new.
Following these tips will help ensure that your wooden floors look great for years to come!
How to remove dirt and dust from a wooden floor
Keeping your wooden floors clean can sometimes be a bit of work, but with the right products and tools, the process is pretty simple.
First things first, sweep or vacuum cleaner the floor to remove any loose dirt. Dusting is also important on the surface of furniture also for this step because it will help you do a deeper cleaning. To dust simply use a soft dust mop to wipe away any dirt from your floor's surface.
Make sure you apply even pressure as you wipe so as not to leave scratches or damage on the wood.
Finally, make sure that you give the whole floor a good once over with a damp microfiber cloth to remove anything that might have been missed during other steps.
This cloth should be damp but never dripping wet, too much water can cause damage to wood floors. Avoid using steam cleaners as these may produce too much heat and especially on engineered floors, possibly buckle the planks or remove oils from the surface of the wood flooring.
Deep cleaning is important, but deep cleaning maintenance on the floors doesn't mean excessive water application is suitable for the floors as woods will react and possibly distort with excess moisture.
To help with the protecting of the clean floors, use a suitable good doormat, it may be a simple item, but will go a long way to becoming the forgotten cleaning product we all have available!
Be sure to follow these steps every time you clean your floor, and always be careful not to use anything with a high pH content or harsh chemicals. This can cause damage over time!
Follow these simple tips and your hardwood floor will stay looking perfect for years!
Is it a waxed and oiled floor?
Waxing a wooden floor is an important part of the maintenance and protection process. If you're not sure what wax to use, we suggest you look at getting Bona's Hardwood Floor Polish and Wax Kit or Treatex hardwax oil. This kit is easy to work with and comes with everything you need for a perfect finish!
Some people choose to go with oils instead of waxes. There are many brands that offer really great oil treatments for your floor, but they can sometimes be more difficult to maintain than a traditional waxed floor and some are more difficult to apply than others.
Oil finishes tend to wear off over time and dirt can get stuck in the surface if it hasn't been given enough time to thoroughly dry. This can lead to a less than perfect finish and require you to re-oil the floor more frequently.
If you want to opt for an oiled floor, we suggest using one with a very low or no VOC content such as Treatex Timber Oil.
All in all, waxing your floor is definitely the easier option to maintain your wooden flooring.
Choosing an oil finish can be advantageous as it's often more resistant to scratches and fading than wax so if you do choose this method, be sure to give the floor plenty of time to dry out after treatment!
If your floors are looking less than perfect, we know how frustrating it can be. We recommend getting in touch with us to see how we can help!
How often should I oil or wax my floor?
The amount of time you wait before applying another coat of protective finish will depend on the type of oil, protectant, and wood flooring you've chosen. As with the waxes, the most common are water-based, alcohol-based and oil finishes for your wood floor.
Water-based protectants dry the fastest
While oil finishes can take days or even weeks to fully dry. This means that you should only apply another protective coat when the wood has completely dried out. For hardwoods such as oak and walnut, this can take up to two weeks without a hardener being added.
How do I apply oil to a wood floor?
If your wood floor is already dry, then you'll need to wipe the floor down with a damp cloth during maintenance. The key here is not to saturate the cleaner, as this will cause excess moisture which can lead to warping or damage.
Next, use a soft bristle brush (like an old toothbrush) to gently scrub any stubborn dirt that remains. This will help remove any excess dirt that the cloth failed to pick up.
Once you're satisfied with a good clean
Take a lint-free cloth and apply a generous amount of oil onto it. Be sure to wear gloves to avoid leaving stains on your hands. Now gently wipe the finish over the floor in the direction of the wood grain. Be careful not to apply too much pressure, as this can lead to scratches and damage. Leave the oil on overnight before moving onto the next step.
Once you've applied your desired amount of oil, let it sit for a day or two until it feels dry to the touch before using your floor again! For more information on oils and waxes. Take a look at the links on the left >>
I think it's beyond my abilities, what do I do?
If you're finding the process to be a little overwhelming, we can help! Our highly skilled and experienced floor sanding team will be happy to come out and put that perfect finish on your floor for you. Contact us today to book!
What happens if I don't maintain my floors?
If you don't maintain your wooden floor, leaving it dirty and allowing grime to penetrate the wood then this can lead to real damage to the finish and structure of your floor!
Your wood may start to warp, nails that hold the boards together will corrode and begin to break. All this can be prevented by just making a bit of effort now and then!
…
So, what's next?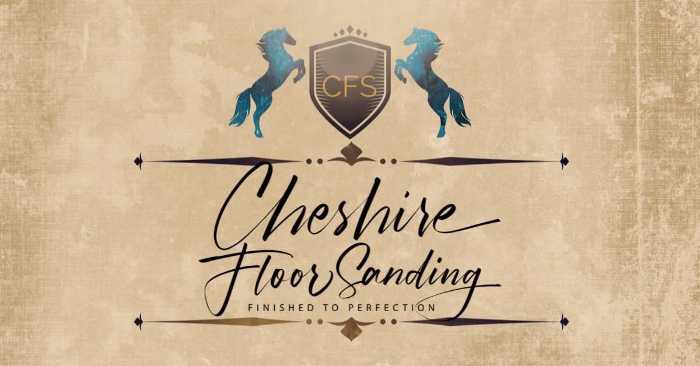 If you're finding the process of oiling or waxing your floor to be a little overwhelming, don't worry! Our highly skilled and experienced floors sanding team will be happy to come out and put that perfect finish on your floor for you.
If you're looking to restore your floors with a perfect finish, then Cheshire Floor Sanding is the team for you. We've been providing professional floor sanding services in the area for years and are proud to offer the best service around the North West, Cheshire and North Wales.
We specialize in working on hardwood floors, so whatever kind of work it is that you need, we'll do our absolute best to take care of it! Our team has years of experience and will aim to give you nothing but the best job that's guaranteed to last.
Can you come out for a consultation?
Yes! Give us a call at 01244315565 and we'll send one of our expert floor sanding specialists to your home for a free consultation.
If you're not sure about what type of finish would be best for your needs, the team at Cheshire Floor Sanding can help provide advice and suggestions based on our years of expertise.
We guarantee we offer a variety of services including wood floor repairs, refinishing, and more. Contact us today for a consultation to find out how we can help you keep your floors in great shape!